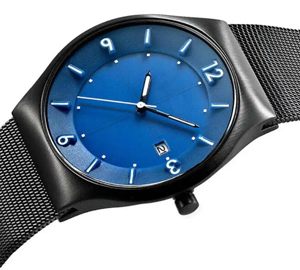 As solar watch is considered as one of the most important application for using solar renewable energy, we have to know how to choose the best solar watch. Actually, there are 7 quality parameters determining the best solar watch as following:
Selecting the high-quality manufacturer and maker.
Selecting companies will brilliant reputation.
Selecting companies with brilliant reputation in customer service, as it will take care about you in case of faults.
Selecting the high-quality manufacturing materials.
Selecting companies/brands which highly recommended by real users, and which have good reviews on their products.
Selecting the higher measuring accuracy watches with attractive shapes.
Selecting the multifunction watch, because its more usefulness.
Many durable solar watches brands are existing in the market, with fantastic characteristics, like Casio brand, and many others. As said, we always choose the accurate, highly functional, reliable, and the best price. For each solar watch brand, you will find many available colors schemes, like gray with yellow, black with red and many others, select the one that admires you, and making you happy.
Many solar watches brand are easy to read their display, having many functions, not only time show, and approximately requires low maintenance procedures. High quality solar watch manufacture/supplier usually provide high quality internal battery, always its of lithium ion type, and provide water resistance feature up to 200-meter depth.
There are many different technologies used in solar power watch, and it still develops day after day. Mainly solar watch development concentrates on the efficiency and internal storage capacity, and both become much greater than solar watches manufactured in the past. 
The  solar watch depends on sun to re-charge its internal battery, the internal solar panels and batteries have long life span, and the solar battery can retain the charge for long time without any sun light, and as soon as the sun lights hit the internal solar cell again, the internal battery will start to re-charge, then when the solar watch needs to be charged again, it will automatically alert an alarm with 2 seconds increments.