A voltage converter or transformer is an electrical device that takes power from a wall outlet and increases or decreases energy, so we can use electrical equipment in different regions or countries. Power converters allow you to run your equipment at the same speed as when it was manufactured, allowing you to use your equipment safely and comfortably anywhere in the world. First, knowing that while higher voltages will never damage your device, using underpowered converters can easily damage your device. How do you choose the most suitable voltage converter?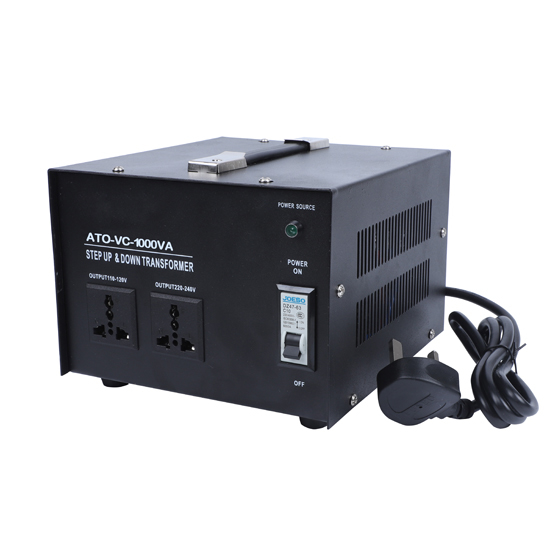 Know the wattage. The wattage of any device can be easily marked on the manufacturer's label, usually on the back or bottom of electrical equipment. Remember it is better to buy a converter will higher wattage that lacks enough of it.
Do you need to step up or down. If your device was originally designed to support 110 volts of power and you head to the 220 volts of power area, you will definitely need to use an adapter from 220V to 110V to increase your wattage.
How many appliances. If you plan to use multiple devices abroad, you may need to add their total wattage so that you can select converters with rated voltages higher than the total value of all devices.
You need to know the wattage of the device to determine the appropriate voltage converter to purchase, so check the device's W indication label for this information. Then, be sure to purchase a converter rated two to three times higher than the device you plan to operate for safe conversion.
For example, if your equipment or appliance is 500W, purchase a 1000W voltage converter or transformer. When in doubt, buy a converter with a much higher wattage. No harm is done with too many watts, but your device will not work if there's not enough.
For items that require a lot of power to turn on initially (televisions, power tools, laser printers), buy converters with three times the power of the device. Therefore, a 600W tool requires a 2000W voltage converter to convert safely and successfully.