In the market you will find many numbers of companies that provide solar components, and for each solar professional, you can take advice from, his certain recommended products, and each solar professional will provide very convincing reasons standing behind his choice. So which opinion you can trust, and which product is really the best?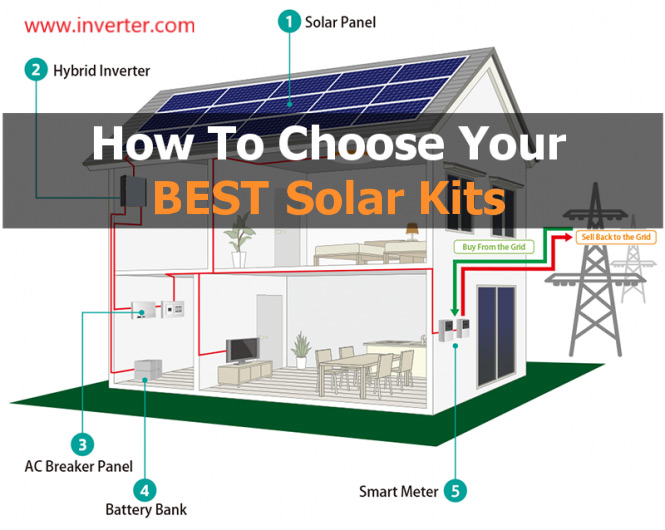 Solar system is an expensive project, and you need to do your homework to get the best technical and economically feasible products. The good thing is that in the solar system market, you can easily get reliable information about the products and their manufacturer, but these will be much information, and you still need to sort them out!
At first, you should check with your neighbors who already installed the solar system, ask them and they will provide you with a rich guidelines information. Secondly check with the solar professional, he will have the latest technology and the best solar system component brands. You should check more than one person, and do not depend on one opinion, to make sure that you get the accurate, complete and honest advices.
Once you get the information about the product will nearly select, then do online research to see what other people are saying about these solar products like solar inverters and solar panels, also check numerous opinions and deduce the advantage and disadvantages for each product. Then check supplier/manufacturer phone number from their web site, and call them, discuss all details. But bear in mind that all manufacturer/supplier will inform you the best of their products, so do not depend solely on their provided info to make decision.
Other online sources should be checked as well, like solar industry blogs and solar industry publications.Sure you will get reliable info from them!
In making comparison between different suppliers/manufacturers, pay attention to 3 factors:
First: How long has the manufacturer/supplier been in the solar industry, and of course the longer the better. Don't ask him only, but ask around to get the truth.
Second: Check the track records of the solar supplier/manufacturer, andcheck his products reputation and ask in how these products act in the field. You can find good internet sources for such information, and also you can speak with other people who have already installed these products.
Third: Check for the latest technology solar products. As the solar energy technology trend is increasing quickly, you will find solar panels with higher efficiency or solar inverter with more capabilities, so get the advice from your solar professional.
Of course, we Inverter.com have advanced technology and professional engineers. We can guarantee that you can get quality solar products, attentive service and comfortable shopping experience on our website. Any questions can be sent to us by email for further communication.