Do you accept to receive a quote for installing a new bathroom in your house via phone call without the installer visit to your house? Of course, the answer is No. That is same like installing a solar photovoltaic system on your house roof, it's a must for the solar installer to come the house and check/inspect all your private circumstances and conditions, and absolutely not sufficient to get a quote via phone or internet email.
Logically, after you buying solar products, the solar company which cannot give you free site visit before installation, will not serve you after sales, as you will not be their priority and that is clear from the beginning.
Why site visit is an important matter?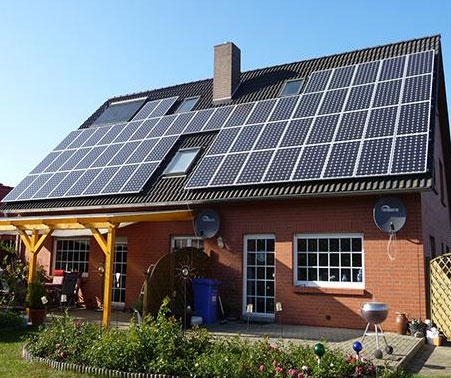 For example, suppose that you are an employee in a company, work from 7AM to 2.5PM daily, then return back your house at approx. 3PM, so it's not logic to install solar photovoltaic system that provide its peak generation early morning till lunch time, from 9AM to 3.5PM, because this means all your solar electricity generation will be exported "sold" to the grid (in your work time) and you will consume electrical energy from the electrical public network when returning back home in addition to such small electricity generation from the solar system, and as most of electricity retailers provide low feed in tariff, it's on average approx. 4-5cent/kWh, so your final return of investment will be low, we mean you will Not get full benefits from your solar photovoltaic system.
In the site visit, the solar company can decide in which direction the solar panels should be directed to (North, South, East, West) to harvest the max generation at your time of use. In other word, you have to have matching between your electricity consumption pattern and your solar photovoltaic system generation pattern, and this can be decided during solar company visit in where they can check your roof directions, and discuss your electricity consumption pattern with you.
Finally, please be aware of those cheap solar system companies which concentrate on sales matters, not after sales matters, as they will try to trick you, and in fact, they sell low quality solar system components and do not provide good service at all.