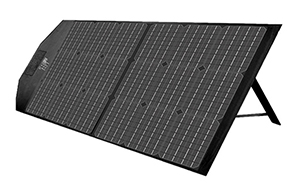 For solar panels installed at your business or home, you have to consider cleaning them up periodically, that is almost the only maintenance procedure required. Usually solar panels are installed on our roof, they are flat and tilted, so most of us think that we do not need to clean them, because the rain and the wind will do this job, but that is incorrect belief, because rains exists in winter, not whole the year, and sometime you have trees around the solar panels, so leaves dropping, bird dropping in addition to other things may fall on the solar panels, like debris and dirt coming from other sources. So, we have to clean all these periodically to be rest assured we get the maximum effective output electrical power/energy from our solar system without any loss.
Solar panels cleaning will remove all these layers of dirt and debris, and avoid us the possibility of panels damage due to the buildup of these dirties.
The question is, How often we have to clean up our solar panels? Actually the answer for this question is different from one zone to another, based on zone weather, solar panels location, nearby trees and other outer effects, but the places with high wind and rains will need to be cleaned lesser than other places.
Cleaning solar panel is an important matter that will not cost us much money nor much time, and although it is so easy, it does not need much skills, and we can do ourselves after check our solar panels periodically.
There are 2 main issues happen if we do not clean our solar panels as following.
Solar panels productivity will drop, and we shall get lesser electrical energy.
Small and compound damages will occur on solar panels surfaces which we may not be noticed.
There are 2 options in how we can clean our solar panels.
Hire a solar panel cleaning service, and although it is an easy way, but its more expensive.
Clean them ourselves which is more cost effective, and you can do it in your spare time.