The energy metering system is an important component in our solar system, because it tells us how much electricity our solar system generates, how much electricity our electrical appliances and equipment are using and the amount of electricity we are still buying for the power utility or export to the power utility after connecting our solar system to the power grid.
It's required to update our electrical energy meter after installing our new solar inverter and solar photo voltaic system for mainly measuring the solar power energy generation.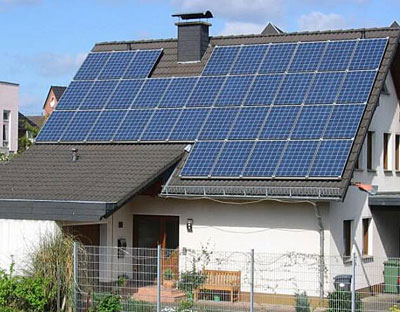 Different types of tariffs are introduced by different electricity retailers all over the word, but you have to know that the time of high tariff sponsored by different governments over the world has ended, and mostly net solar metering system will be suitable to your property, and will be your choice as well.
The first type of solar metering system is called gross energy metering, in which the whole electricity generated by your solar photo voltaic system will be exported to the power grid, so this was the best metering system tariff in the past, between the year of 2009 to the year of 2012.
The second type is net energy metering system, in which the electricity generated from your solar photovoltaic system will feed your property whether its business of home or any other, then the remaining amount which your property will Not need will go to the power grid.
The tariff calculations will differ from net metering system to gross metering system, but the most important is to make sure you get the credit from your retailer for your solar system electricity generation exported to the power grid. And if you do not get such credit, then you have to search for another local retailer who can provide the best credit offer and best options suitable to your circumstances.
Our local solar system installation companies and individual solar installers will have the best knowledge about which retailer provides the highest feed in tariff, so we have to check them even before installing our system, we mean while we are planning and doing the economic feasibility study for our new solar photo voltaic system.