Centrifugal pump is a kind of liquid conveying equipment widely used in various fields. Its working principle is to convert the kinetic energy into the pressure energy of the liquid by utilizing the centrifugal force. Centrifugal pumps have many advantages that make them the first choice for many applications. The following are the reasons for choosing a centrifugal pump.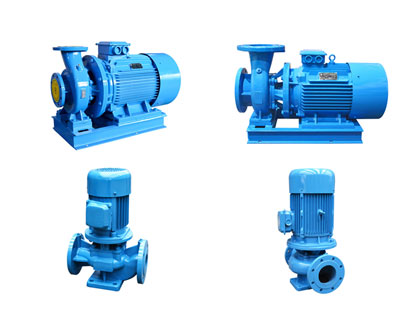 9 reasons why choosing a centrifugal water pump
Simple structure: The structure of the centrifugal pump is relatively simple, mainly including the pump casing, impeller, shaft seal and bearing, and other components. This simple structure makes the centrifugal pump easy to manufacture, install and maintain. Additionally, this simplified design helps reduce manufacturing costs, making it an affordable solution.
Running smoothly: Centrifugal pumps can achieve smooth and continuous delivery during operation, so they are ideal for applications that require continuous operation, such as water supply systems, cooling systems, and heating systems. In addition, the vibration and noise of centrifugal pumps are relatively small, making them more advantageous in noise-sensitive applications.
Flexible Performance Tuning: Centrifugal pumps have high-performance adjustment flexibility, and can meet different working conditions by changing the diameter of the impeller, adjusting the clearance of the impeller, or adopting frequency conversion speed regulation. This flexibility enables centrifugal pumps to adapt to diverse application scenarios, such as municipal water supply, petrochemical, electric power, metallurgy and other industries.
High efficiency: The efficiency of the centrifugal pump is relatively high, especially in the working conditions of medium and small flow and medium and low head, its efficiency advantage is more obvious. High efficiency helps to reduce energy consumption and reduce operating costs, thereby achieving dual benefits of economy and environmental protection.
Transmission medium diversity: Centrifugal pumps can transport a variety of media, such as clean water, sewage, oil, corrosive liquids, etc. This makes centrifugal pumps have a wide range of application prospects in various industries and occasions. By choosing appropriate materials and sealing methods, centrifugal pumps can meet the requirements of different media delivery.
Easy maintenance: Due to the simple structure of the centrifugal pump, it is easy to maintain and easy to carry out fault diagnosis. Most of the common faults, such as shaft seal leakage, bearing failure, etc., can be resolved through on-site inspection and repair. In addition, since centrifugal pumps have fewer critical components, spare parts are easier to obtain, which further reduces maintenance costs and downtime.
Safe and reliable: Centrifugal pumps are safe and reliable during operation. Due to its compact structure, the potential risk during an operation is low. In addition, centrifugal pumps can usually be equipped with various protection devices, such as overload protection, overheat protection and leakage monitoring, etc., to ensure the safe operation of the pump.
Long lasting: Centrifugal pumps use high-quality materials and precision manufacturing processes to give them a long service life. Under normal use and maintenance, the service life of centrifugal pumps can reach several years or even ten years. The advantage of long life means that users can enjoy the stable operating performance for a longer period of time, reducing replacement frequency and related costs.
Easy to expand: Due to the modular design of the centrifugal pump, users can easily expand it into multi-stage pumps or connect them in series or parallel according to their needs. This enables the centrifugal pump to meet expansion needs in different scenarios and provide greater flexibility.
To sum up, centrifugal pumps have many advantages that make them ideal for various application scenarios. Simple structure, stable operation, flexible performance adjustment, high efficiency, diverse conveying media, convenient maintenance, safe and reliable performance, long life, and easy expansion make centrifugal pumps widely used in municipal water supply, petrochemical, and electric power, It has broad application prospects in various industries such as metallurgy. However, when selecting a centrifugal pump, parameters such as the actual application scenario, flow rate, and head should be considered to ensure that the selection is correct and the best performance can be exerted. At the same time, regular maintenance and inspection are carried out to ensure the safety and stability of the centrifugal pump during use.