Zero waste and no pollution: concepts that run the world today. Everyone is trying to make the world greener and cleaner. To achieve everyone's vision, switching from fossil fuels to renewables like solar energy is a must. Solar power system is important for us. In the process, 1000W portable solar power generator plays a vital role. Especially when it comes to buying solar panels and consuming solar energy, there are multiple advantages of being affordable and inexhaustible. However, without proper cleaning procedures, it is impossible to enjoy the benefits of solar energy and its equipment. Solar panel cleaning is an important part of solar power generation. Without it, photovoltaic systems will not operate efficiently, thus shortening the product life cycle.
Solar panel cleaning is the process of cleaning photovoltaic panels. Depending on where you live, dust, smoke, dirt, and sand may block equipment from sunlight. The latter can either hinder energy generation or reduce the efficiency of equipment. In addition, if you purchase a solar panel kit that contains multiple devices, the purchase may be a failure because of low efficiency resulting from improper cleaning. Every household installation of solar panels on the location is not the same, in addition to cleaning, how to properly install solar panels also have to pay attention to. To prevent these, proper solar panel cleaning procedures should be adopted to save money and time.
Solar panel cleaning should be carried out once a year on average. It depends on where you live and weather conditions. It is advantageous to clean solar panels at the end of winter. The reason is that output levels rise as the sun returns. To ensure the safety of the operation, it is best to clean the panel at night and avoid touching the warm panel.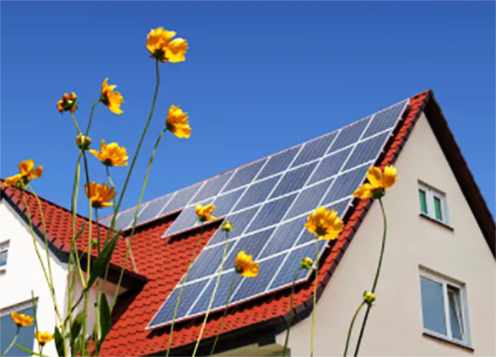 How is Solar Panel Cleaning Done? 
Warm water, soft cloth, bibulous scraper and detergent are necessary to clean the panel. All you need to do is rub dishwashing liquid and warm water on the panel with a soft cloth and clean it. Then, a soft cloth is squeezed into a suction scraper to remove the dirty water. The process is then repeated until the solar panels are clean.
All in all, solar panels, that is, generate trend types of renewable energy: solar energy, need proper care for lengthy and efficient functioning. Although it may seem complicated, all you need to do is clean the solar panels from time to time. If done with the right technology at the right time, the device can not only provide solar power for the long term, but it does not require a professional maintenance program.