There are various life gadgets, accessories, gear, and essentials in the market today that can help in bringing more comforts and necessities to your van. These van life gadgets and essentials are designed with modern innovations that make them more reliable. They include: solar power generator, solar panel and so on.
Solar power generator, this is an essential gear you need to install in the van when going out for a long journey. Portable solar generator in Inverter.com will be the best option for you to consider. It will help you generate power and store it in your batteries for use at a later time. Especially if you want extra power for entertainment or heating. ln this article, we are gonna unbox a brand new portable power supply and tell you hoe to use.
Let's first check out the foroduct spediffication. Then let's see what is indluded in the package. Here comes our star product which, as you can see is delicately packaged in the box. Besides it, we have a car charger, a cigarette lighter adapter, a power adapter and a user manual indluded in the package. The cigarette lighter socket and the car charger can be joined together.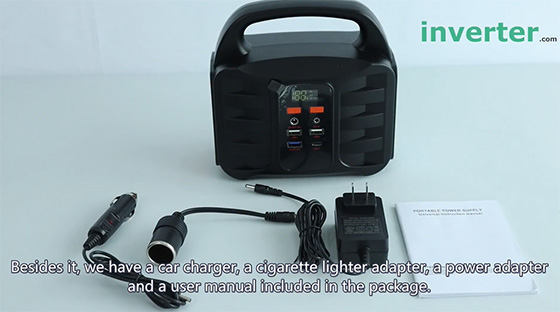 The instruction manual is written in multi-language for the convenience of users from different countries. The power supply comprises lithium ion batteries and it can switch between DC and AC outputs, allowing for flexible use.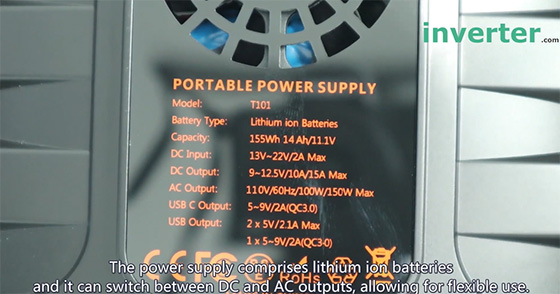 Here is the switch button and this is AC output button. These two ports represent DC input and output. Two USB ports are provided for digital connection. USB C port and TYPE-C output both adopt Qualcomm Quick Charge 3.0.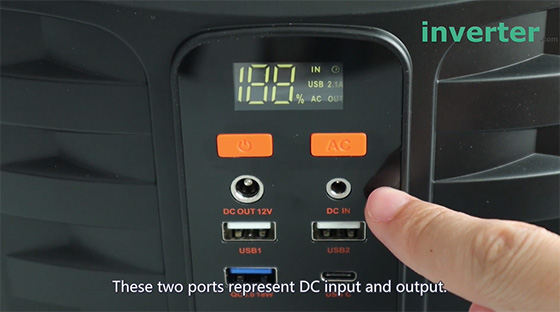 Now let's see how to use a solar generator. Press switch button and you can see on the LED screen the, battery capacity shown in percentage. Press AC Output button to utilize alternation current. When the power supply is turned on, press the power switch twice to activate blink mode so that an ultra bright LED light wil flash for emergencies. You can recharge it using a solar panel with rated power 35-40W and voltage 18-22V.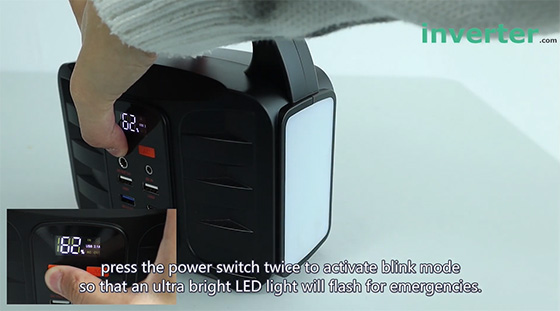 Everyone going out for a long journey always desires a safe and enjoyable trip. However, to have a safe journey, you need to prepare well. On the other hand, good preparation involves choosing the best life gadgets and essentials. Solar power supply in Inverter.com is a good choice. If you want to know more about this solar power supply, please click the video.